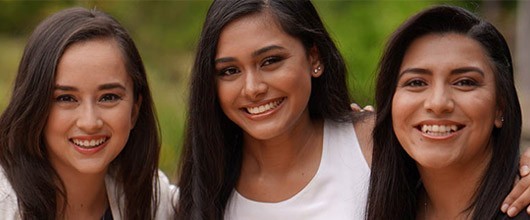 The Girl Scout Network
You know Girl Scouts as the preeminent leadership development organization for girls. And now, we've created a community of likeminded advocates who feel passionately about coming together in support of girls.
It's the Girl Scout Network: a powerful community of adults—Girl Scout alums and supporters from across the country—who believe in preparing girls to be the leaders of the future.
---

Connect to the Girl Scout Network 
 
Sign up now and you'll receive: 
 
Our monthly newsletter via email, including inspiring alum profiles, savvy career advice from and for women, mentoring tips, and videos
Invitations to special local and national events (varies by council)
Networking opportunities with our vast community of Girl Scout alums
Discounts on personal stays at Edith Macy Center in Briarcliff Manor, New York
Links to the Girl Scout Legislative Agenda, with chances to support polices that foster leadership and educational opportunities for girls and youth-serving nonprofit organizations
Access to new merchandise designed especially for alums and adult supporters—plus 10% off your first purchase at girlscoutshop.com
Complete and confirm your contact information to get started now.
More ways to get involved right here in Maine!

Join our Girl Scouts of Maine Network Facebook Group.

Chill Out with other grown-up Girl Scouts at Camp Adventures for Grown-Ups: Chilling Out at Camp Pondicherry, February 7-8. Learn More

Stay tuned for more from Girl Scouts of Maine coming soon.
 
Upcoming Events
Join Girl Scout alums and supporters who believe in preparing girls to be the leaders of the future.